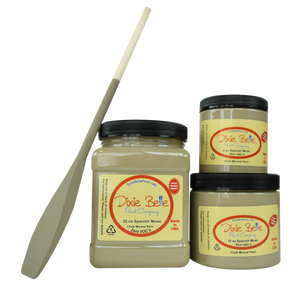 Spanish Moss is mix of green and gray. This earthy, succulent color was brought to life through the woodland moss that can be found around Florida.
Use Spanish Moss to bring a rural and rustic atmosphere to your home.
*actual colors may vary
• 8 OZ SAMPLE JAR.  Great for a small project like a side table or chair.
• 16 OZ PINT.  Perfect for a good-sized piece of furniture.
• 32 OZ QUART. This will cover several pieces of furniture. Covers approximately 150 square feet.