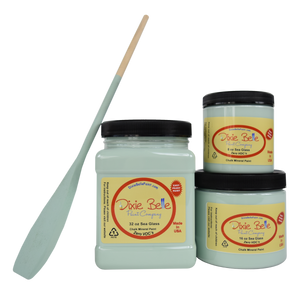 Sea Glass is light green with a hint of blue. This pastel color looks just like polished beach glass in the sand.
Use Sea Glass to soften up your space and relieve stress! This serene color is the missing piece of your seaside escape style or antique French provincial furniture.
*actual colors may vary
• 8 OZ SAMPLE JAR.  Great for a small project like a side table or chair.
• 16 OZ PINT.  Perfect for a good-sized piece of furniture.
• 32 OZ QUART. This will cover several pieces of furniture. Covers approximately 150 square feet.