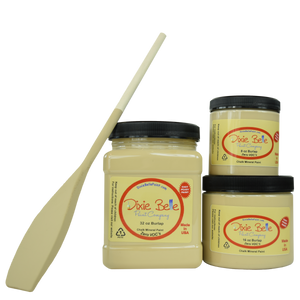 Burlap is a medium-toned tan. Match all of your home decor with this neat and casual color.
Whether your home is nice and cozy, traditional, farmhouse, urban or coastal Burlap falls right into place!
*actual colors may vary
• 8 OZ SAMPLE JAR.  Great for a small project like a side table or chair.
• 16 OZ PINT.  Perfect for a good-sized piece of furniture.
• 32 OZ QUART. This will cover several pieces of furniture. Covers approximately 150 square feet.