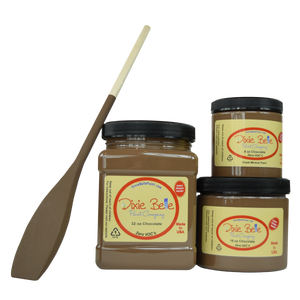 Chocolate is a delectable, rich and creamy brown. This color is the perfect way to treat yourself without feeling guilty!
Go ahead, indulge in a color as sweet as melted chocolate and renovate your next rustic-chic look!
*actual colors may vary
• 8 OZ SAMPLE JAR.  Great for a small project like a side table or chair.
• 16 OZ PINT.  Perfect for a good-sized piece of furniture.
• 32 OZ QUART. This will cover several pieces of furniture. Covers approximately 150 square feet.