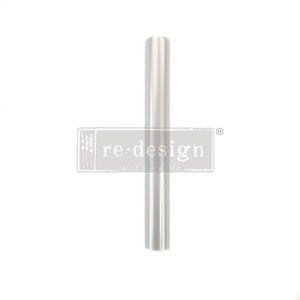 High Quality Decor Foil perfect for use on our adhesive transfers and more! 

Simply apply to the adhesive transfer surface to reveal a brilliant finish every time. Includes 6 sheets.
Specifications:
Details: 6 sheets - 6" x 12"

"Give your projects sparkle and shine with Prima's new decor foil. Perfect for use with Prima's decor Adhesive Transfers, these sheets will transform your decor pieces and take them to the next level. A great way to accent furniture, walls and more, this foil provides the right sparkle and shine for your projects each time."